Access to outdoor activities, beautiful golf courses, and plenty of shopping and restaurants are just a few of the perks of living in beautiful San Ramon, CA. Located just 34 miles east of San Francisco, San Ramon is popular for those who work in the city and want to live in a more low-key environment as well as those who work from home or who are employed in the city of more than 80,000 residents. Are you planning to be in the area, to start looking at houses for sale in San Ramon so you can make this your new home? If so, make sure to reserve some time to explore the town and take part in some of the wonderful activities available. Here are some of the best:
1. Play some golf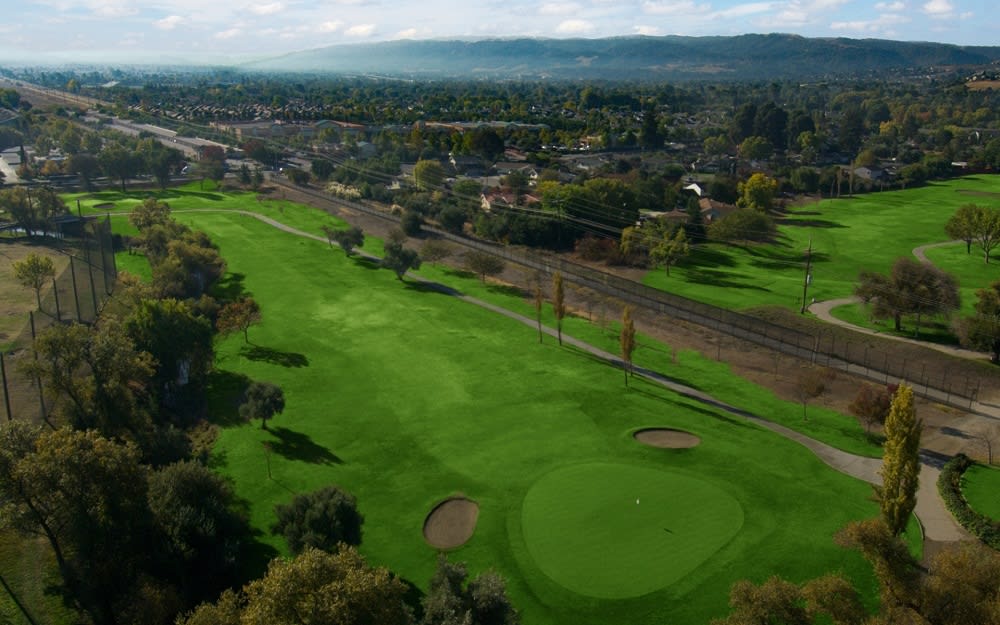 Photo courtesy of San Ramon Golf Club
If you're a golfer, you'll be able to enjoy the sunshine and take in beautiful sights while perfecting your game. San Ramon is home to the San Ramon Golf Club, Canyon Lakes Golf Course and Brewery, and The Bridges Golf Club.
San Ramon Golf Club
is an 18-hole championship course that is known for its immaculate greens, urban oasis feel, and challenges that will get the best of even the most seasoned golfer.
Canyon Lakes Golf Course and Brewery
is where golf and beer meet and is the first championship 18-hole course and brewery combo in the nation. Along with a fantastic round of golf, you can also enjoy the 18 taps of craft brews made right on site.
The Bridges Golf Club
is one of the most picturesque courses in the area as it sits at the foothills of Mt. Diablo with a Mediterranean feel.
2. Enjoy nature at Forest Home Farms Historic Park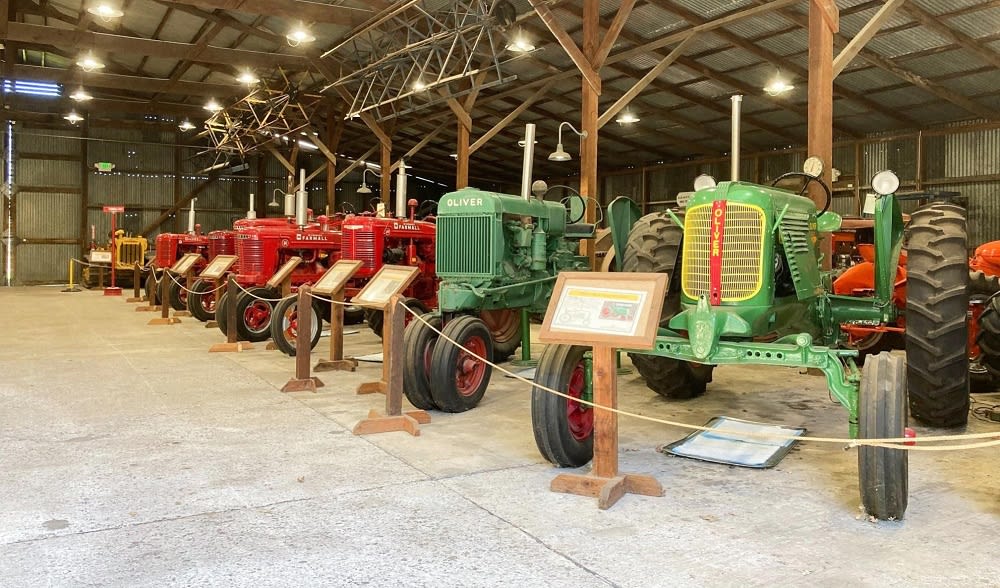 Photo courtesy of City of San Ramon, CA
Spend some time in the sun and learn more about the agricultural history of the San Ramon Valley when you visit
Forest Home Farms Historic Park
. The park is only open Tuesday through Friday from 10 am to 4 pm, so you'll have to take a break from looking at San Ramon real estate. However, it's well worth it as the 16-acre farm is the home to the Glass House Museum, a home built in the late 1800s that introduced a new architectural style to the Bay Area, as well as a tractor museum and plenty of educational events that are fun for kids and adults alike.
3. Eat at local restaurants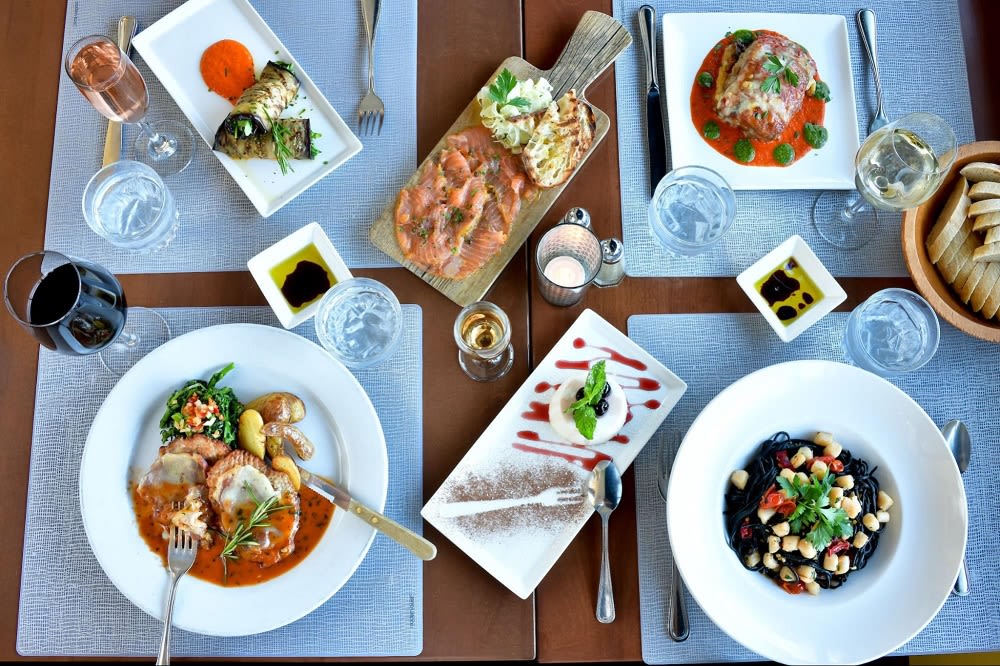 Photo courtesy of Gianni's Italian Bistro
When you're in a new place, you have to try out the local cuisine—especially if you're considering moving there! When you're in town to look at houses for sale in San Ramon, make sure you plan to eat lunch and dinner at some fantastic local eateries. Stop into
The Slanted Door
for delicious Vietnamese food in a cool modern setting. You'll be treated to crispy imperial rolls, beef vermicelli bowls, and cellophane noodles with wild gulf and Dungeness crab, along with craft cocktails and yummy desserts. Want to squeeze in a date night while you're on your house-hunting trip? Head to
Gianni's Italian Bistro
for gnocchi with black truffle and fontina cheese sauce, homemade pappardelle with pork ragout, and sauteed veal scallopini. Want some food with a kick? Try out
Clementine's
, where the bayou meets the bay! Feast on fried oysters, po'boys, jambalaya, and etouffee, and sip on mint juleps, hurricanes, or a selection of wines and draft beers.
With almost 6,000 acres of wilderness, you can spend hours exploring the trails and sights of Las Trampas Regional Wilderness. Bring your hiking shoes or bike, or pack a picnic lunch that you can enjoy in one of the many secluded spots in the area. When you're there, make sure to check out the stables and the O'Neill National Historic Site, and keep an eye out for foxes, bobcats, deer, raccoons, hawks, and golden eagles. During swim season, you can also cool off in the area's six open-water beaches on the lake, two pools, three lagoons, or two beaches on the bay's shoreline.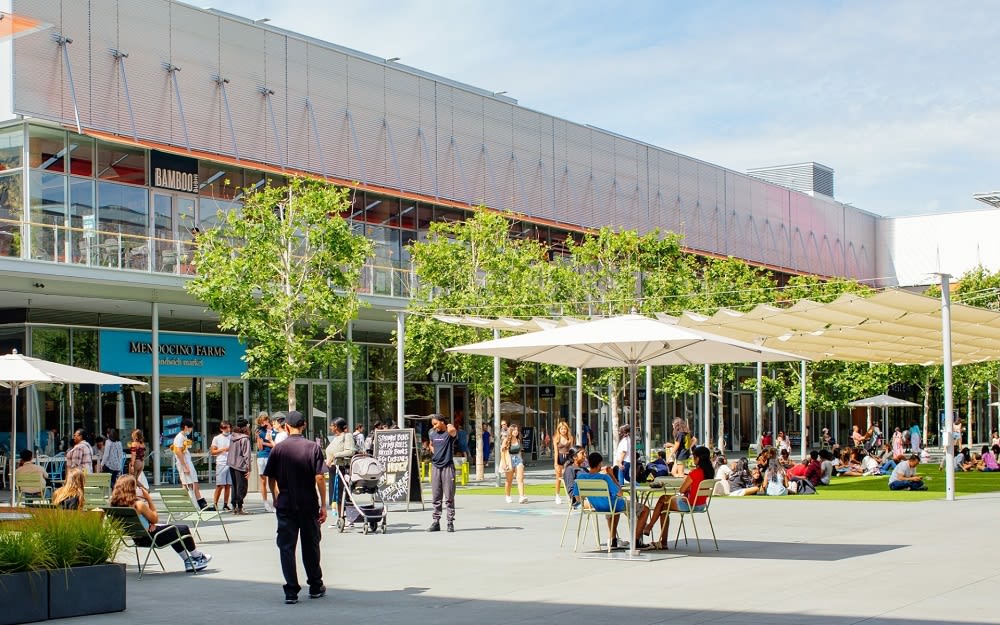 Photo courtesy of City Center Bishop Ranch

If you plan on buying San Ramon real estate and moving to the area, you'll need to know where all the great shopping spots are! Fortunately, you can do the majority of your shopping for clothing, home décor, jewelry, beauty, and home goods in one place: City Center Bishop Ranch. In addition to shops like Sunglass Hut, Athleta, and Madewell, City Center also has a kids' play area, tons of dining options, and fun events like yoga on the square, concerts, and live art. If you're in town on a weekend, you can also check out the Saturday Farmer's Market which runs from 9 am to 1 pm and features fresh fruits and veggies, flowers, and more from local vendors.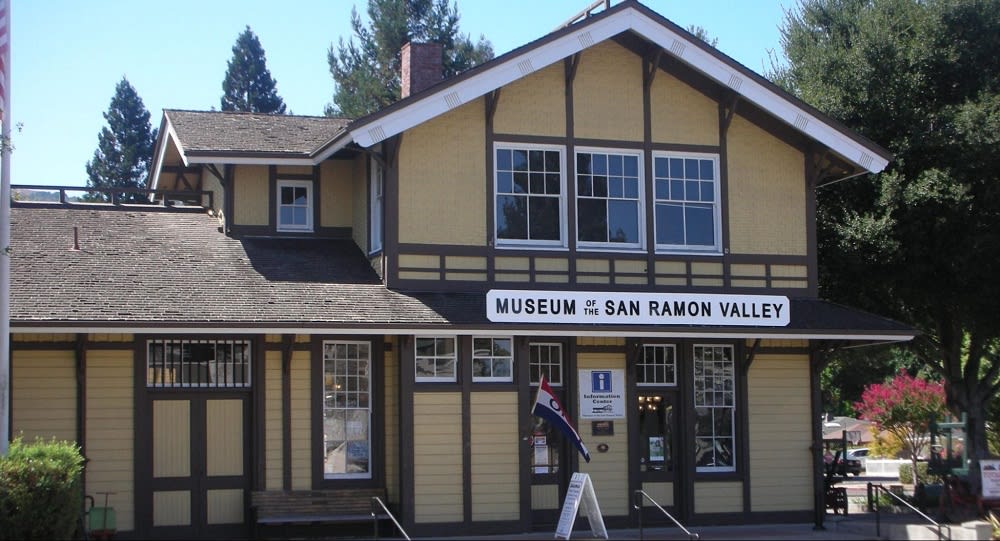 Photo courtesy of Museum of the San Ramon Valley
Learn more about your future home and its rich heritage and history with a visit to the Museum of the San Ramon Valley. The permanent exhibits include historic buildings, a narrative frieze, and artifacts from the Valley. There are also revolving exhibits and guided tours available, as well as a gift shop so you can pick up a souvenir or two. Revolving exhibit examples include Model Trains: Running Through the Depot and Danville at Forty and The First Nation's People of California.
Do you plan to be in San Ramon to check out homes for sale and want to have some fun during your trip? Check out one of the activities on this list and make sure to talk to as many locals as possible to get a good feel for the community. Haven't yet found an agent to help you with your search? Reach out to one of the trusted San Ramon real estate experts at
US Fine Living
for assistance. They'll be happy to show you what's on the market.