The Bay Area is a beautiful place to raise a family in luxurious and spacious comfort. One of the three main suburbs located in the Bay Area is Pleasanton, CA. Recently ranked as the
7th best place to raise a family
in California, it offers a thriving downtown community, a supreme location, and year-round activities The houses for sale in Pleasanton, CA are highly sought after for these reasons and more. Pleasanton, CA would be an excellent place to raise your family for its wonderful community, lively action, and close proximity to big-city amenities. Here are a few things to consider about this locale before you decide to move here.
1. The weather is pleasant
If you are looking for houses for sale in Pleasanton, CA, you might be wanting to escape the cold winters in the north or the intensely wet humidity in the south. In Pleasanton, CA, extreme temperatures are uncommon. There's no snow, no humidity, and no fog. You can have a family picnic at one of Pleasanton's many parks in the summer without a sudden downpour of rain. The winters are short, mildly wet, and comfortably chilly, while the summers are warm, clear, and dry. The moderate climate means that fun is available all year round.
2. There is plenty for adults to do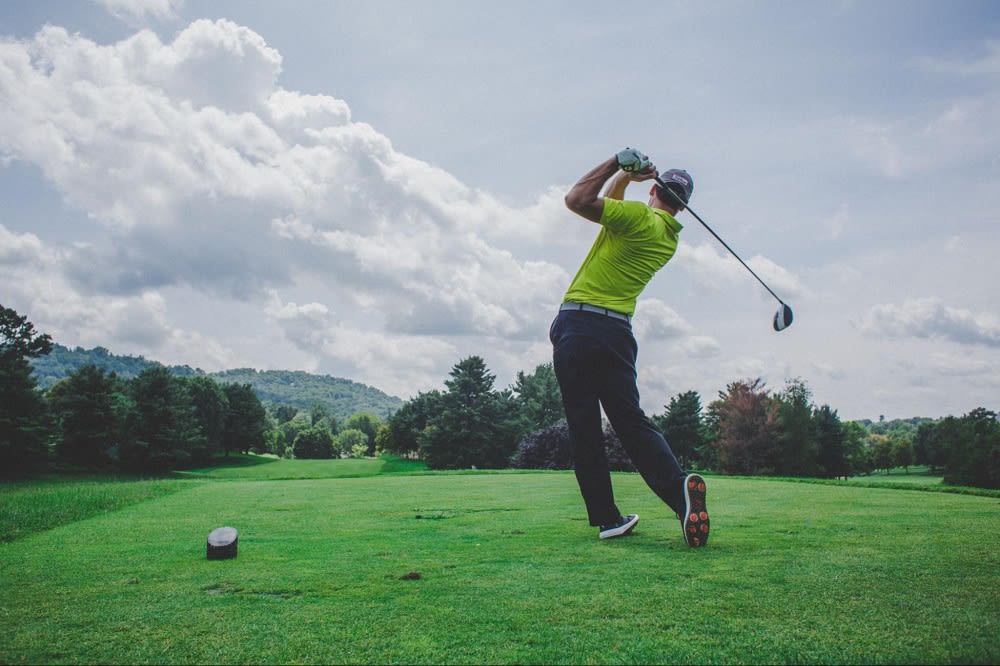 With the weather pretty much perfect most of the time, there's no shortage of things to do in Pleasanton, CA. For one, there are golf courses scattered throughout the city. Be sure to visit
Callippe Preserve Golf Course
, which combines strategy and creativity in the game of golf. Or, if you are a wine drinker, there are wineries within twenty-five minutes' driving distance just outside the city. We recommend two family-owned wineries:
Rubino Estates Winery
for some exquisite Italian wines of many varieties, or
Ruby Hill Winery
, which has 150 acres of vineyard with carefully grown grapes crafted into delicious wines. Whether playing golf or indulging in some of the world's best wines, adults can find plenty of child-free activities in Pleasanton, CA.
3. Family-friendly activities are abundant
Pleasanton, CA also offers a wealth of activities suitable for people of all ages. The city is home to
Alameda County Fairgrounds
, which hosts several events throughout the year. There is also an annual fair which takes place for a week in July. There are theme parks, horse races, trade shows, and other community events that are geared toward the enjoyment of the entire family. You can also host your own event at the Alameda County Fairgrounds with the amenities available for your use. The fairgrounds offer a calming escape from modern life where you can watch a horse race or attend a community-sponsored event.
4. The city is pet-friendly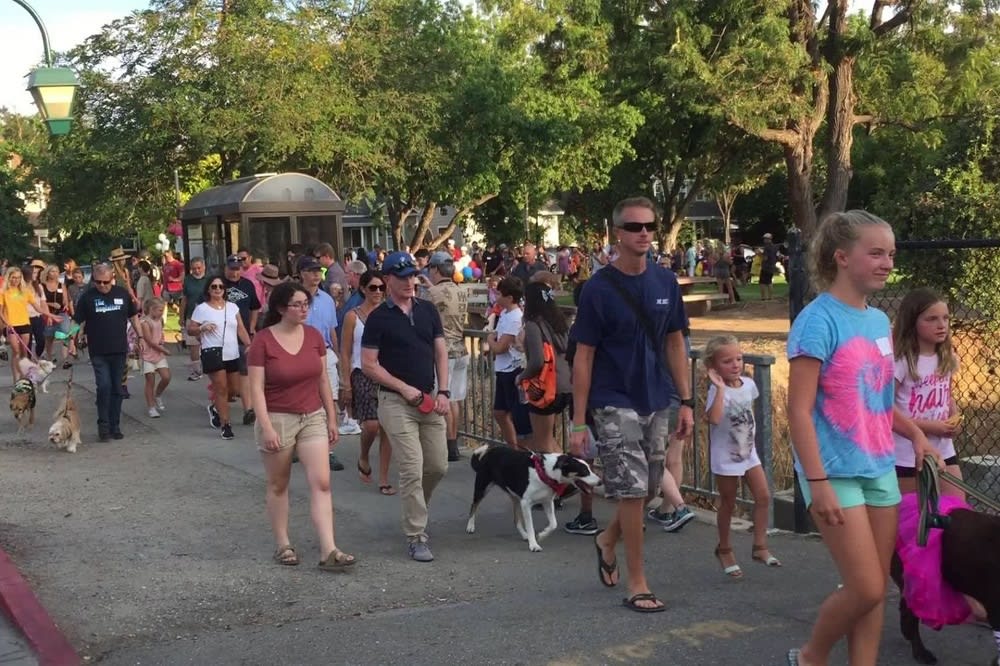 There is indeed something here for
everyone
, even man's best friend. Pleasanton, CA is home to many dog parks, such as
Cubby's Dog Park
or Dougherty Hills Dog Park. At these many dog parks, your dog can run off-leash in spacious, beautiful, and clean accommodations. Your dog will be excited to visit again and again. While your dog plays, you are welcome to ride your bike or take a walk along the trails. Each Pleasanton dog park is the perfect space to spend time with your best friend while enjoying all that nature has to offer.
5. The location is ideal
Pleasanton, CA is ideally located near some beautiful scenery. There's the Sierra Mountain Range, which is located about four hours away, where you can go skiing, hiking, or camping. But if the beach is more your jam, then that is available an hour away from Pleasanton in nearby Santa Cruz. You can also take the BART train to nearby San Francisco to do a bit of shopping and exploring. Pleasanton, CA is a quaint and exciting little city that is close to the mountains, the beach, and the bigger cities. You have easy access to all these surrounding places.
6. The commute for some residents can be long
With Pleasanton's close proximity to booming economic hubs like Silicon Valley and San Francisco, many people who live here work outside this small city. Unfortunately, commuting to and from work can take some time. But many companies offer bus or train services that you can easily use to and from your job site, which can be much easier than contending with traffic and trying to locate a parking spot. Many residents believe living in a wonderful community is worth the commute.
7. Luxury housing comes with a luxury price tag
The prices of luxury homes in Pleasanton, CA have risen substantially in recent years. According to
a report by Compass
, as of May 2022, the median housing price is $2,050,000 and could continue to rise. It is good to realize that the price tags in this area cover the costs of both
the gorgeous luxury homes
and the exclusive Pleasanton location.
8. The downtown area is bustling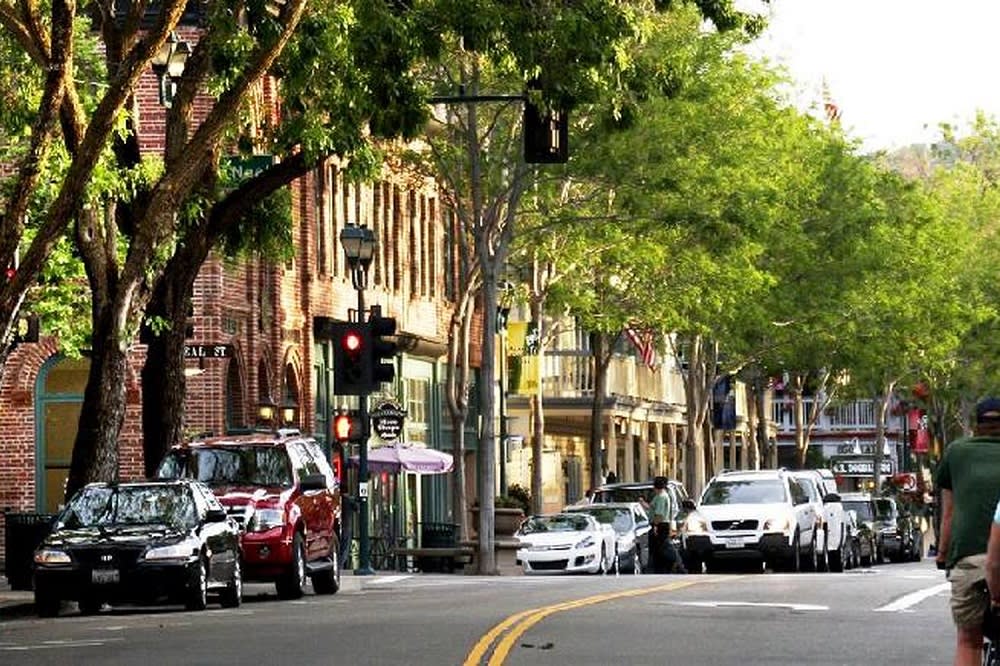 In the middle of Pleasanton lies a thriving
downtown
area. It is home to more than 500 businesses, which include restaurants, spas, shopping centers, a farmers' market, and other one-of-a-kind shops that you won't find anywhere else. Because Pleasanton is as pet-friendly as it is child-friendly, you will also find many treats for your pets on many of your outings downtown. When you're feeling hungry, there are a variety of restaurants to choose from, from Argentinan to Italian to Mexican to Japanese. No matter what your palate, you will find something to satisfy your taste buds.
9. Pleasanton offers top-rated schools

Finally, this list would be incomplete if we didn't mention the excellent schools in Pleasanton, CA. Many parents choose public school education in Pleasanton, CA, and it is not hard to see why. In 2020, Pleasanton Unified School District was ranked as the 11th best public school district in the entire state of California and as the 1st best school district in Alameda County. In this district, your children will have excellent, unparalleled education with world-class teachers, ensuring that they are well prepared for university and beyond.
Are you searching for luxury homes in Pleasanton, CA?
Pleasanton, CA is an ideally located paradise with excellent amenities and entertainment for your entire family. Start searching for Pleasanton, CA real estate today. Contact real estate agents like those at
Maercz and Sethna Group
when you are serious about starting your search. Having closed over $750 million dollars in residential and commercial real estate, and having earned the
trust and satisfaction
of various clients along the way, our agents are truly the cream of the crop. Your new luxury home is waiting for you, so reach out to agents Uwe and Sonali at Maercz and Sethna Group about moving to Pleasanton, CA today.