One of the finest suburbs in the East Bay region is located right in the Amador Valley in Northern California. Considered by livability to be
one of the top places to live
, Pleasanton offers potential homeowners the exclusive opportunity to belong to one of the best suburbs in the state. Pleasanton's easy accessibility to Silicon Valley and San Francisco mixed with its quaint hometown feel make this location the perfect compromise for those who love big-city luxuries yet also desire the quiet comforts of small towns. Additionally, with warm, clear summers and short, comfortably chilly winters, Pleasanton has plenty of seasonal appeals.

Decided you want to make this your new home? Moving to Pleasanton CA guarantees you year-round enjoyment regardless of the season! Here are just some of the amazing things to do.
Things to do when it's cold outside

1. Take advantage of the ski resorts
If enjoying outdoor activities like skiing, snowboarding, and ice skating sound appealing to you, prepare for some of the best fall and winter fun you have ever had. If you are willing to make the drive, Pleasanton's Amador Valley location provides you with easy access to top-rated ski lodges in the northern mountains. For example,
Dodge Ridge
welcomes all skiers and snowboarders to spend hours in the snow and finish off the night in the beautiful resort. This luxury facility includes lessons, rental gear, and season pass access. Not only does this stunning location offer unbeatable views and the perfect winter escape, but it also remains open during other months. Operating fully in the summer, Dodge Ridge offers a wide range of activities, guaranteeing hours of fun in the sun. Activities like disc golf, yoga, and mountain biking are available during all of the summer months!
2. Go ice skating
For those searching for the perfect skating rink,
Tri Valley Ice
offers skaters the chance to skate publicly, be part of a hockey team, or practice figure skating. This rink is located just fifteen minutes away in Livermore. The variety of activities available encourages skaters with all kinds of interests to find something they truly love.
3. Enjoy winter festivities
Other local and nearby events during the colder seasons include Pleasanton's Lantern Light Festival, Union Square's
Winter Walk
, and St. Helena's
Jingle All the Way
roller rink. Each of these events features live community performances, delicious food, family-friendly activities, and seasonal flare. Having such a central location in the Bay Area, Pleasanton CA homes give their owners access to great activities in nearby cities. These fun-filled activities welcome families of all ages to get into the community spirit and spend quality time together.
4. Indulge your sweet tooth
For a great treat on a chilly afternoon, head to
Gourmet Works
. Offering handcrafted chocolate creations and treats, Gourmet Works has served as an artisan chocolatier since 1999. This luxury dessert shop is just one of the perks that come with living in Pleasanton, so be sure you don't miss out. When looking at Pleasanton, CA real estate, take the time to make a stop at this charming local chocolatier.
Things to do when it's warm outside
5. Visit the farmers' market
Having made it through the chillier months of the year, the chance to finally see the beautiful California poppies bloom is enough to make anyone smile. Once the weather starts getting warmer, it is time to get outside and explore! The
Pleasanton Farmers' Market
is a great option for a spring morning. Located in a busier area of the city, the farmers' market allows shoppers to indulge in local delights. Get ready for lots of locally grown and sourced goods, from leafy greens and stone fruit to handcrafted cheeses and freshly picked flowers.

6. Frequent the many wineries
Love wine? One of Pleasanton's most notable features is its endless vineyards.
Ruby Hill Winery
and
Rubino Estates Winery
are known for their delicious wines, beautiful trails, and top-tier service. Ruby Hill Winery has a beautiful outdoor patio perfect for spending a lovely afternoon indulging in delicious wines and cheeses. With carved paths throughout the property, a walk or guided tour through the vineyard is also a wonderful way to experience the atmosphere. Rubino Estates Winery offers outdoor painting sessions over shared bottles of wine, guided tours, and, of course, high-quality wine. Both wineries welcome their guests to immerse themselves in the atmosphere and enjoy every second of their time spent in the vineyard.
7. Have fun with parks and recreation
Pleasanton parks and lakes can give you everything you need when it comes to quality time outdoors.
Shadow Cliffs Regional Recreation Area
and Moller Park are two beautiful locations with trails, seating and shade, and access to water. Shadow Cliffs is home to Shadow Lake, which has permanent lifeguards on duty plus a small convenience store in case essential items like sunscreen were left at home! Moller Park includes both seclusive trails with access to a creek and a kid-friendly playground with seating for parents. If stunning views and a simple walking path are exactly what you're after, then make a visit to
Sycamore Grove Park
.
Sycamore Grove Park is one of the largest in the area, providing several trails for biking and hiking.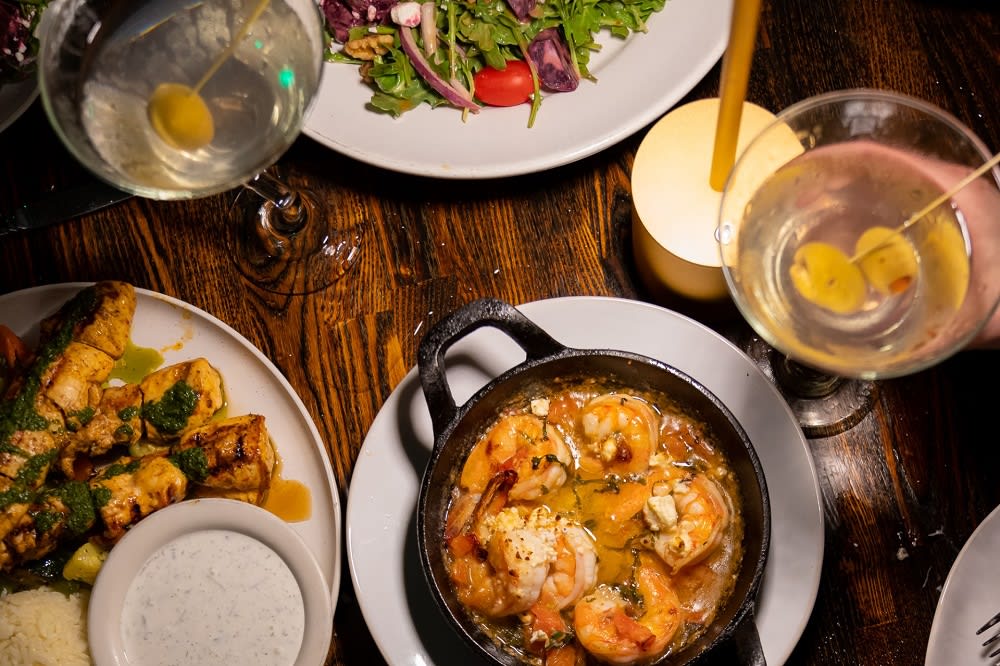 Photo courtesy Of The Lokanta Grill's Facebook
8. Dine outdoors
Pleasanton also has a number of lovely restaurants with outdoor seating.
The Lokanta
Mediterranean
Grill and Bar
invites guests to indulge in the delicious items on the menu while enjoying the lovely atmosphere created by the patio. With wonderful staff, food, and seating options, Lokanta Grill intends to provide all customers with a great dining experience. Other restaurants with fantastic outdoor dining include
Nonni's Bistro
, the
Blue Agave Club
, and
Oasis Wine Lounge
.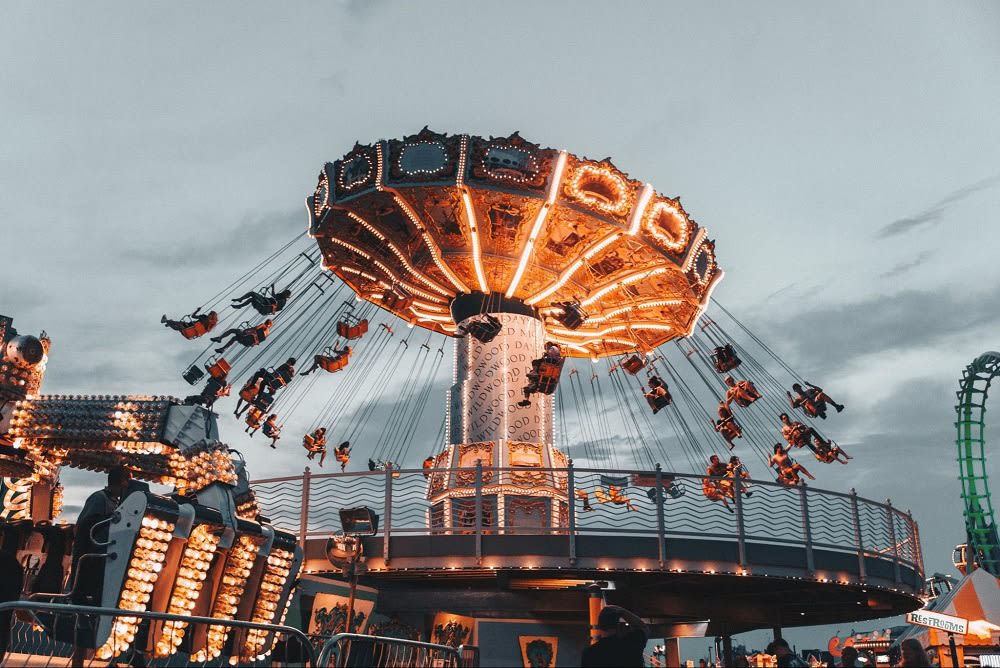 9. Go to the fair
Looking for something a little different? A popular springtime activity is a trip to the
Alameda County Fairgrounds
. These grounds have hosted the annual Alameda County fair, featuring its famous racetrack, since 1912! The fair offers numerous roller coaster rides, games, and other forms of entertainment. Spending a beautiful afternoon at the Alameda County Fair is the perfect way to spend a day with family or friends.
When looking at
Pleasanton, CA homes for sale
, take into consideration all the wonderful things to do this suburb has to offer! Establishing a good connection with a real estate agency like
US Fine Living
is the first step to take when making all of your dreams come true. The duo behind this agency has a proven track record and are real estate experts in the Tri-Valley area. Their passion and high-class service are just two of the reasons they are so beloved by their clients. Reach out today to learn more about moving to Pleasanton, CA.
*
Header photo courtesy of Rubino Estates Winery